Youth and young adults are vital to our community!
We are excited to send our high school youth (rising sophomores in high school through rising sophomores in college) to NATIONAL YOUTH CONFERENCE (that's "NYC" for short) in Fort Collins, Colorado.  We're going to pack up a vanload of cool kids from Washington, Oregon, and Idaho, and drive them to this week of amazing worship, bonding, and activities that happens only once every four years.  We support our youth through congregational fundraising and scholarships, in the hopes that we can send every student who wants to attend NYC !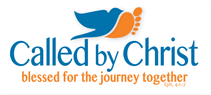 The date for NYC 2018 is July 21-26 and it will be held at Colorado State University in Fort Collins, Colorado. Check out NYC 2018 and get ready for an amazing experience.
Learn more about NYC in this short video: